For the last week, everyone in Seattle has been talking about, "that day" … aka a day full of glorious sunshine. Supposedly up in the high sixties. Some of our friends went paddling, some went cycling … we went geocaching up in Deception Pass Park.
Don't know what geocaching is? It's basically a high tech treasure hunt utilizing a GPS. People hide a little "cache" around the world and then publish the GPS coordinates of the cache on a web site. We will often pick a hike, and then look up and see if there are any cache's in the area. You then go and look for the cache with your gps. Often it's a rubbermaid container filled with various items (it can be anything from gift certificates to dollar store items.)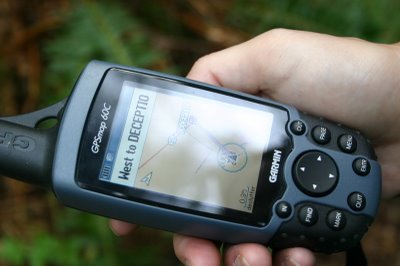 Here's a picture of our GPS.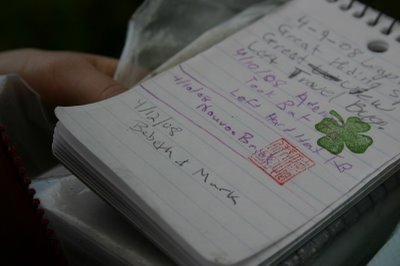 Here we are logging our name in the "guest book" of the cache. You can see other people leave comments or just their name or even stamps.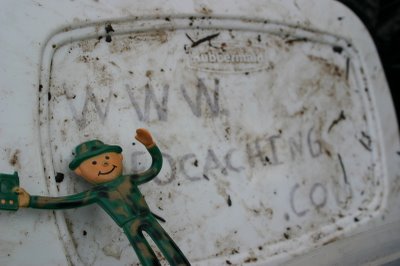 Here's a picture of a small little rubber army guy that was in this cache.

Here's a funny Monsters Inc. character that was in this cache. Plus a picture of the lid of the cache.

Lastly the tulips are (if they haven't already) about to pop. On our way out from deception pass park we passed through the tulip fields.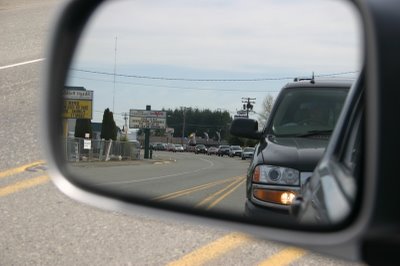 … and of course with sunshine and flowers you get traffic …