Last weekend we headed to Saddlebag Island (near Anacortes, WA) for the Bine's first overnight paddling trip. She's a veteran camper at this point, but we haven't ton a ton of paddling with her. My parents and sister came along for the fun and we met Mark's brother's family and their band of merry men. Sabine helped us carry the gear and soon we were ready to take off.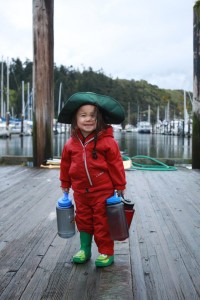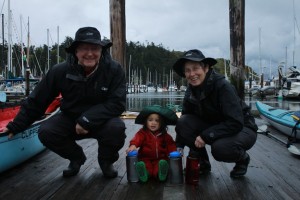 After setting up camp we headed back out for a paddle, but all that work was too much for the Bine and she promptly went to sleep!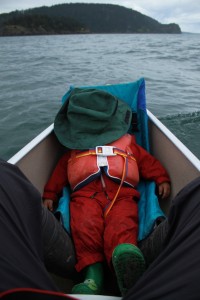 As always camping with the Steudel, Bune, Ricks, and VanNostrand crew means lots of singing and hanging out.

It would have been a perfect day had we not been missing Bine's best bud's birthday….so we made sure to include him in the fun.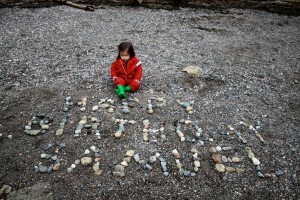 Finally, we woke on Mother's Day to a gloriously sunny morning. Breakfast in the sun on the beach…it doesn't get much better. A great weekend was had by all!