This weekend the Steudel/Hunter/Ludders clan decided to take the kids on their first backpacking trip. Both kids (Samuel and Sabine) have done lots of camping and hiking, but never backpacking….the challenge being how to get both kids and all the gear to the destination. We decided to go to Barclay Lake off Rt. 2 since it was a short hike and we would be camping on a lake. We arrived at the trail head around 3pm and after packing everything up, we set off down the trail laden with kids and all our stuff!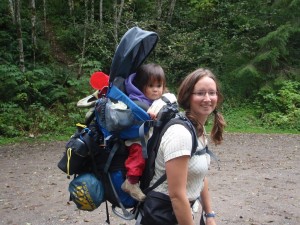 With only one other group on the lake, we had the pick of our campsites. We took one right under the majestic Barclay Peak.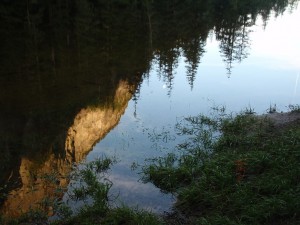 Saturday we hiked ~1.5 miles and climbed ~1500 ft to the next lake. It kicked our butts, but the Bine and Samuel didn't seem to mind all the hard work! The kids slept well in the tents, enjoyed all the yummy food, threw lots of rocks into the lake and generally had a great time. Even some good rain on Sunday morning couldn't keep us from having fun! Can't wait for the next trip.