For Christmas this year we headed East to spend time with Bebeth's family in Brooklyn NY.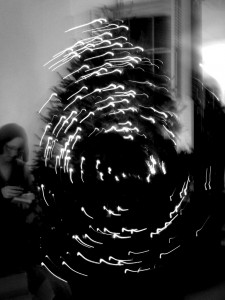 Fun with long exposuress.
Part of the reason we were out on the east coast was to attend Courtney and Arthur's "Getting hitched" party. All right, I'm the only that actually called it that, but it was a party.
Lucy volunteered as the ever hopeful taste tester and to make sure Proctor didn't eat to much of the ham before the guests arrived. Bebeth was the official cranberry garland tester.
And once all the preparations were done, decorations, up, and food ready, we all gussied up and posed for the ubiquitous holiday family photo. The second shot is of Proctor and Lars giving toasts to the to-be-hitched couple.
Anyway we also go to see lots of friends that we hadn't seen in a while, and lots of little additions to their families.
Tags: arthur, bebeth, brooklyn, christmass, courtney, deborah, holiday, lucy, mark, proctor