Every Memorial Day, an event takes place in Oneonta NY, the Clinton Canoe Regatta. There are many divisions, but none so illustrious as the Coed Aluminum Relay division. The race is generally on Sunday with the our teams (Red Lining and Blue Lining) showing up the day before. Every year the first task is figuring out "The List" of who is paddling with who. The race consists of 5 legs of varying lengths with the middle legs being the longest. The goal is to find a balance between strength, experience and match those up to the correct legs. Below Bebeth and Courtney try and figure out the best match up.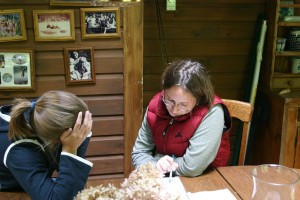 Below is the crew right before taking for the starting line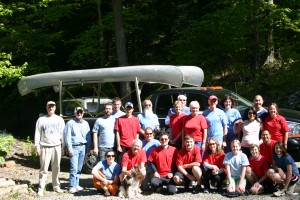 Graphite paddles prepared ….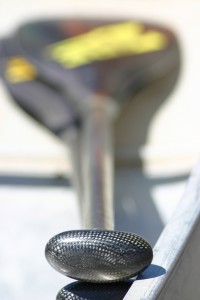 The start is always chaos, 30 – 40 boats all jockeying for position.
This is a relay point, teammates in the water ready to assist the finishing team out of the boat and the starting team into the boat
After everyone comes in, the boats get loaded back on the trucks and we all get to talk about the weekend till next year ….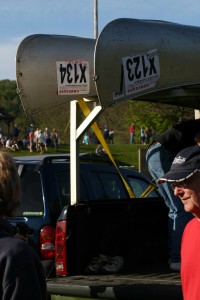 And of course the weekend wouldn't be complete with out a trip to the Penguin (Unfortunetly I didn't have a picture )
Links:
More pictures:
http://www.steudel.org/pictures/thumbnails.php?album=69
Clinton Canoe Regatta web site:
http://www.canoeregatta.org/